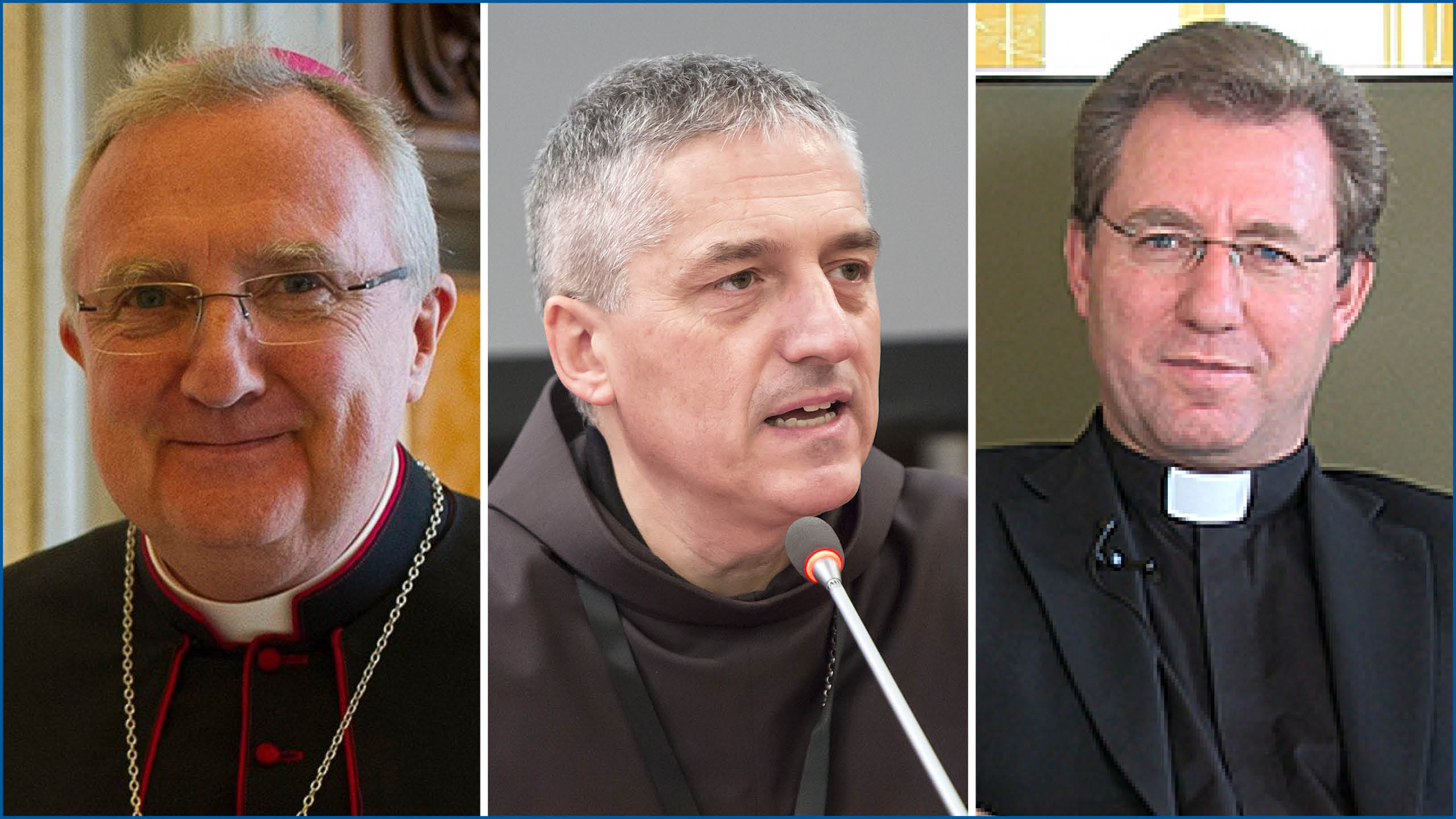 Congregation for Divine Worship and the Discipline of the Sacraments - appointments
Archive photos, from www.vaticannews.va and from antiguo.archivalladolid.org

Change at the top of the Vatican Dicastery for Divine Worship. Among the new appointments, two professors from the Pontifical Liturgical Institute at the Pontifical Athenaeum Sant'Anselmo.


The Roman Pontiff also appointed His Excellency Monsignor Vittorio Francesco Viola, O.F.M., currently Bishop of Tortona, Secretary of the same Congregation, at the same time conferring on him the title of Archbishop-Bishop Emeritus of Tortona. H.E. Rev. Mons. Viola is a teacher of the course "The Sacrament of Orders" at the PIL, from which he also graduated by defending the thesis "'Comple, Domine, in sacerdotibus tuis ministerii tui summam': presbyterate and episcopate in the Sacramentarium Gelasianum Vetus. Per textuum euchologicorum philologiam, ad liturgicam theologiam" (A.Y. 1999-2000).
His Holiness also appointed the Rev. Monsignor Aurelio García Marcías, currently Head of Office of the aforementioned Congregation, under-Secretary of the Congregation for Divine Worship and the Discipline of the Sacraments, with an episcopal character and assigning him the titular See of Rotdon. H.E. Mons. García teaches the courses "Ordination Prayers: Liturgical Theology of the Order" and "Episcopal Liturgy" at the PIL; he obtained his Doctorate in Sacred Liturgy (a.y. 2004-2005) at the Athenaeum Anselmianum discussing the thesis «"Kατ' ἐκκλησίαν πρεσβύτεροι" (Act 14,23). La teología del presbítero en la "Χειροτονία πρεσβυτέρου" del rito bizantino-griego y la "Prex ordinationis presbyterorum" del rito romano».