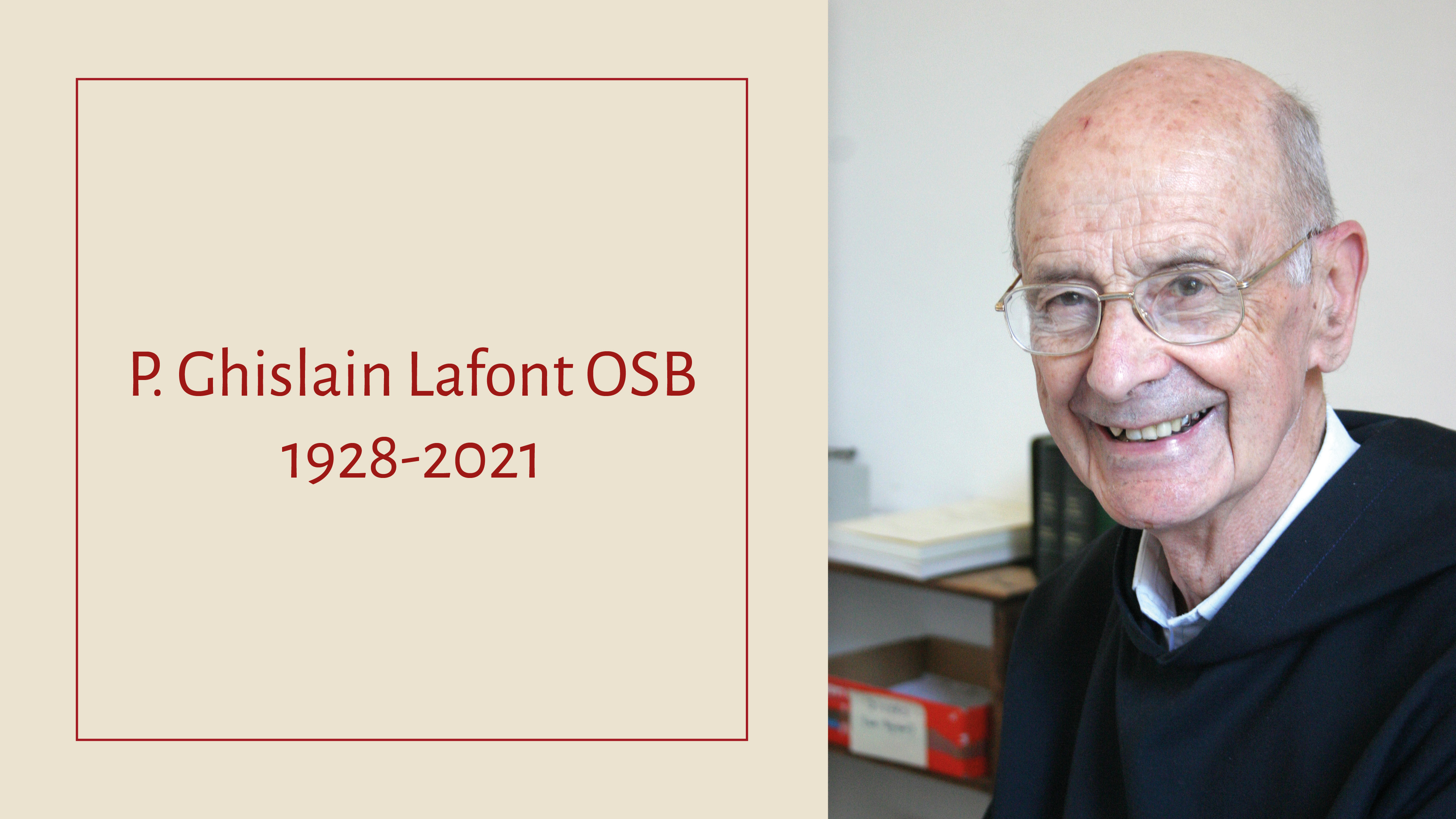 In memory of Fr Ghislain Lafont OSB
Fr. Ghislain Lafont OSB, of the Abbey of Sainte-Marie de la Pierre-qui-Vire (France), died on 11 May 2021. He was born in 1928.

Fr. Ghislain was professor of this Athenaeum from 1978 to 1995 and at the same time he taught at the Pontifical Gregorian University. His most famous volumes are on the method and structure of the Summa Theologica of St. Thomas Aquinas, on Christology, on God, time and being, on the Eucharist as a meal and as a word, on the theological history of the Catholic Church, on hope and, lately, on a different Catholicism.

Nourished by classical and Thomistic theological tradition, in dialogue with contemporary philosophy and anthropological culture, he interpreted Catholic theological thought with rigor and freedom in France, in the USA and often in Italy.

An article he wrote in Munera magazine of 2018 begins with these words:


Thinking about death, isn't it thinking about life? Or rather: try to think about it, because we have been inside it from the beginning and we have neither definition nor possession, for life as for death. Not: "I think, therefore I am", but: "I live, therefore I think". And then: "I'm dying", therefore what?
The tone with which he offered his thoughts remains in the minds and hearts of all who have listened to him.

» In morte di Ghislain Lafont: percorso di vita, by Francesco Strazzari (from Settimananews.it)
» Teologo libero e monaco vero, by Andrea Grillo (from L'Osservatore Romano){mlang}