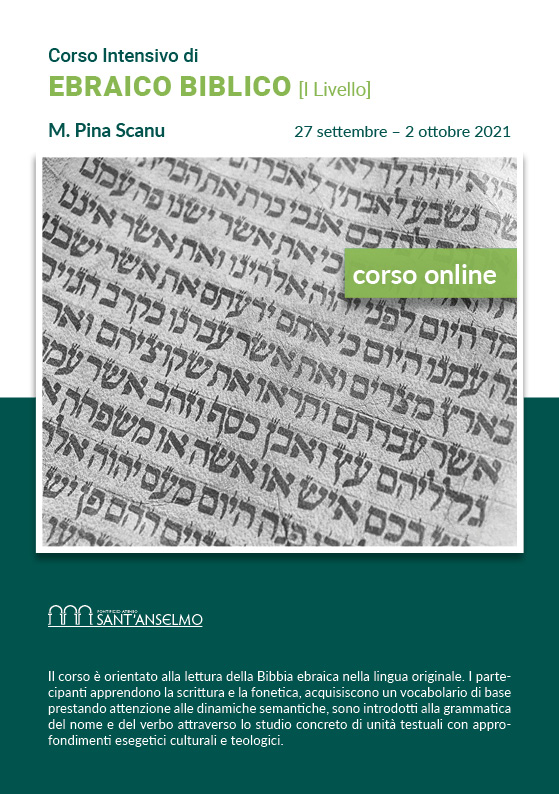 Intensive course in Biblical Hebrew
The course is oriented to the reading of the Hebrew Bible in the original language. Participants learn writing and phonetics. They acquire a basic vocabulary, paying attention to semantic dynamics. They are introduced to the grammar of the noun and the verb, through the concrete study of textual units with cultural and theological exegetical insights.
Lessons

The intensive course (40 hours) takes place during the week (Monday to Saturday) with daily lessons from 8.30 to 12.45.
Fees


The course costs 260,00 €

The registration fee must be paid by bank transfer from any bank to:

Pontificio Ateneo Sant'Anselmo
Banca Intesa San Paolo
conto: 100000060160
ABI: 03069
CAB: 09606
IBAN: IT 90 O 03069 09606 100000060160
swift/bic: BCITITMM
Reason for the payment.: Corso intensivo di Ebraico Biblico.